I started this blog in 2011, at 21-years-old, the day before I married my adoring and kind-hearted husband.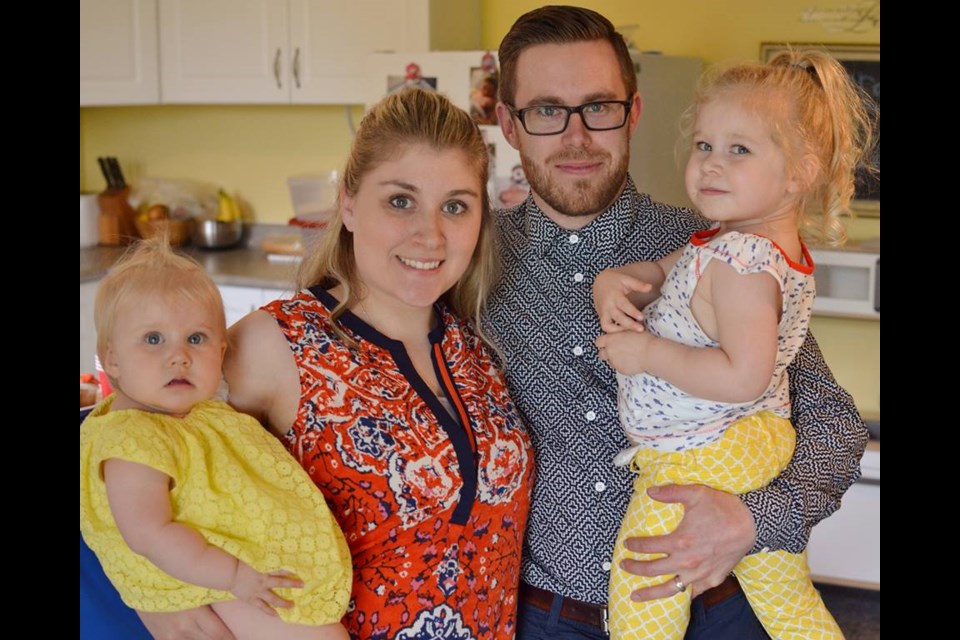 Our family, May 2015
I invested my heart and soul in the words written on This Rookie Wife. First, as a new wife. Then, as a new mother. I documented my journey into adulthood, fresh-faced and honest.
Today I am a 26-year-old journalist and freelance writer, more in love than ever before to my adoring husband. The brand new baby whose arrival into this world is carefully documented here is now 4-years-old, and about to start school next month.

This Rookie Wife is missing an essential character to our story: our younger daughter, Georgia. She was born after I ended my time writing here.
A lot has changed in our lives since I last hit publish, from new jobs, to a few different moves, and an addition to our family. I decided to make this blog public after taking it down for awhile, because I know that writing here helped me in so many ways. It helped to form the woman I am today, and acted as a companion to me in my early years of motherhood and marriage.
Without the stories written, and the time spent writing on this platform, I would have never honed my writing craft. I would have never thought to step out in faith, and become a professional writer. At the time of writing this blog, I couldn't imagine that possibility.
The main reason I have kept these words in cyberspace is not because I believe the general public will read them. Rather, it's because I hope my daughters will one day spend some time perusing This Rookie Wife. I hope it acts as a digital scrapbook, a peak into my heart and mind as a young woman of faith.
I didn't always get it right on here. In fact, there's some cringe worthy blog posts that are still active. I have deleted some of the really awful ones. But, I want to preserve this time in my life. The good and the bad.

Thanks for reading this far. I really did love being This Rookie Wife, and will always be fond of the people I met through this medium.
Brianna Bell
Journalist, Essayist, Published Author
Find my work in The Globe & Mail, Chicken Soup for the Soul, and GuelphToday.com